Friends of Glasgow Necropolis

Friends of Glas
Friends of Glasgow Necropolis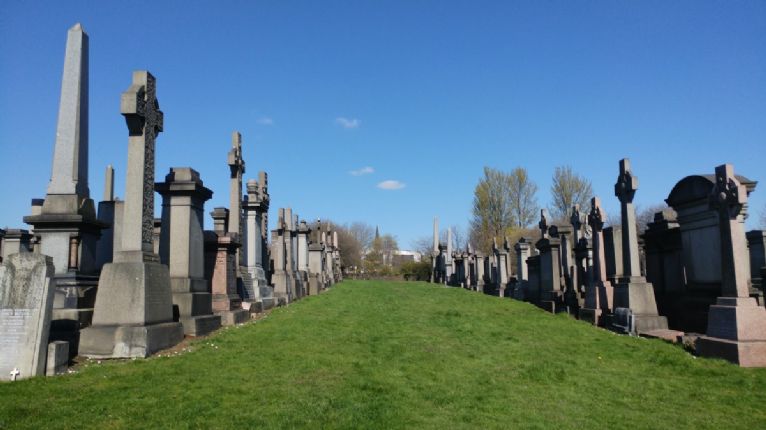 The Friends of Glasgow Necropolis
THE OFFICIAL TOUR GUIDES OF THE GLASGOW NECROPOLIS

Please Join us as a member or just come on a tour. If you have never been round the Glasgow Necropolis you are missing out on a part of Glasgow's History. There has been a lot of recent restoration work to see. If you have relatives buried in the Necropolis please get in touch - we are always looking for new profiles to add to our pages. email: chair@glasgownecropolis.org
All donations from our tours go to the conservation and restoration of the Glasgow Necropolis.
Walking Tour Dates
Please email us at tours@glasgownecropolis.org to book a place on a tour.
BESPOKE TOURS
If you would like a Tour for a number of friends to go round together or an organisation to book for either a tour or a powerpoint presentation please get in touch.
BECOME AN OFFICIAL NECROPOLIS GUIDE
If you have an interest in Glasgow's History and time to spare at weekends why not join us as a guide. Training is by shadowing our current guides first of all and gradually building up confidence to talk about all the fascinating stories relating to the people buried in the Glasgow Necropolis.
Contact : chair@glasgownecropolis.org