Haghill Dennistoun Credit Union

Haghill Dennist
Haghill Dennistoun Credit Union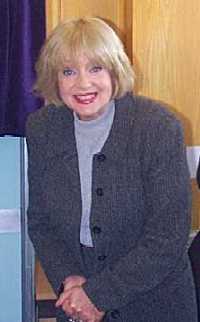 On a Saturday morning on 3rd October 1992, the Credit Union opened with 50 members enrolling at St Denis Primary School, Dennistoun.
Including Juveniles Accounts, the Credit Union now has a roll over 2000 members. With the help of their community workers at that period of time, Alison Gillies and Eddie Toner, the Credit Union set up premises in the Bluevale Community Hall, The Gingerbread, Armadale Street, and courtesy of Reidvale Housing Association, a shop in Thomson Street. Present day, the Credit Union now have a satellite office in Ballindalloch Drive, Dennistoun, courtesy of Milnbank Housing Association.
The main office is situated at 316 Duke Street in two shops that were purchased from Reidvale Housing Association. These premises were opened on 2nd September 1999 by Miss Dorothy Paul, one of Glasgow's top stage and TV entertainers. Dorothy was a former pupil of 2 local Dennistoun schools - Alexandra Parade Primary and Whitehill Secondary. In attendance at the Opening Ceremony was our Chairperson at that time, the late Nellie, a pillar of the community in the Milnbank area of Dennistoun. The Speaker of the House of Commons MP Michael Martin - now Baron Martin of Springburn, was also in attendance.
Operating at the moment with only one fully paid worker, our present Chairperson Mark Collins wishes to praise all the volunteer workers who have worked so energetically throughout the years for the benefit of the Members of the Haghill Dennistoun Credit Union.