Events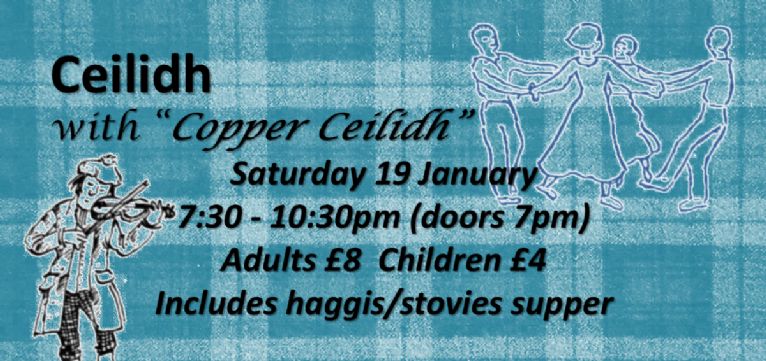 A Ceilidh with the band Copper Ceilidh
Dennistoun New Parish Church, 9 Armadale Street, Dennistoun
Saturday 19 January 2019
Doors open 7pm (7.30pm-10.30pm)
Tickets can be bought on the door
Adults £8. Children £4
Includes a supper of haggis, vegetarian haggis and stovies.
A Ceilidh at Dennistoun New Parish Church with music provided by 'Copper Ceilidh'. An evening of fun for adults and children. Entry is £8 for adults and £4 for children. This includes a supper of stovies or haggis or veggie haggis if your a vegetarian. Copper Ceilidh is an excellent Ceilidh band and even if you don't like dancing you'll enjoy the music.
Jan 12, 2019