Digest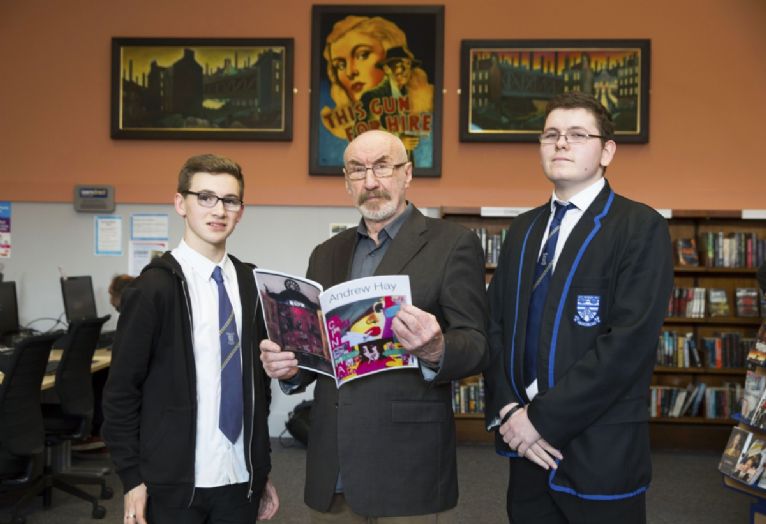 Andrew Hay - Paintings go on display at Dennistoun Library
One of Scotland's leading contemporary artists, Andrew Hay, unveiled three works inspired by his childhood visits to East End cinemas in the 1940s and 1950s at Glasgow's Dennistoun Library.
Gallowgate Neon and Gallowgate Noir will take pride of place in Dennistoun Library alongside a print of Hay's cinema poster painting This Gun for Hire for members of the local community and visitors to the city alike to enjoy at their leisure.
With Dennistoun Library's place at the heart of the local community, Hay hopes that the exhibition will encourage debate and discussion on what art means to the people of the city.
Talking of the artwork, Andrew Hay said: "Gallowgate Neon and Gallowgate Noir are paintings of the Orient and Granada cinemas, two of the cinemas I frequented as a boy. They form a narrative constructed from childhood memories linked to my background and relatives.
"The cinema paintings were part of a series exploring the link between memories and film. Film can become a snapshot in time and meaning, and can resonate with people in many different ways. The paintings themselves tell a particular story to me, but I hope they evoke feelings, memories and personal stories in all who view them."
Born in 1944 in Glasgow's East End, Hay began his painting career at the age of 39. Glaswegians and visitors to the city will no doubt be familiar with Hay's wide-body of work, with his paintings appearing in many of the city's museums, including People's Palace, Kelvingrove Art Gallery and Museum and the Gallery of Modern Art (GoMA).
Whilst Dennistoun Library in the North East of the city was chosen as the venue to house his latest exhibition due to its close proximity to the cinemas of Hay's youth, this isn't the first time the artist's works have been on display in the city's libraries.
In 1990, as Glasgow celebrated its UK City of Culture status, Hay worked to develop links between art and community as artist-in-residence at three Glasgow Libraries, creating pieces under the watchful eye of the city's school children and library visitors. The paintings still remain in community settings across the city, including Elder Park Library and Roystonhill Community Centre, as a lasting legacy of Glasgow's cultural accolade.
Andrew Hay added: "Libraries were an important part of my childhood and I spent many hours in Dennistoun Library as a boy, looking at the works of different artists and exploring the stories behind them.
"Much of my work takes inspiration from the east end of Glasgow, and I hope that by installing these pieces in the local library many young people will in turn be enthused by the area and encouraged to explore their own artistic potential. I'm looking forward to meeting people from across the city and hearing what they have to say about the artwork; encouraging a two-way dialogue, debate and discussion about the work whilst inspiring others to explore their own stories and utilise their imaginations."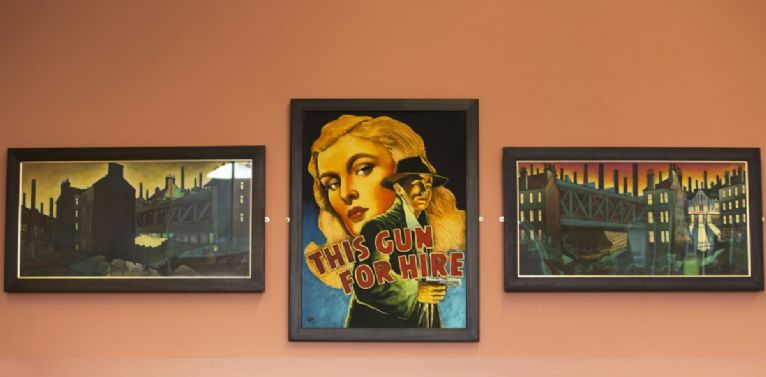 Whitehill secondary school sixth year student James Reynolds, who is studying Higher Art, attended the launch. He said: "I think it's good to have art displayed in your local library as it's a chance for young people to see and be influenced by the art and it encourages other people to try it. It's really interesting.
"I like the way the tenements in the painting show what the environment is like. I think it makes art feel real that someone like Andrew Hay, who is from the area, has his work displayed here."
Joseph Hamilton, also from Whitehill secondary school added: "I'm interested in art, so I think putting art into the library helps people to appreciate the local community, and could help to create an interest for other people to study art."
To encourage discussion around the works, a year-round programme of localised events and activities will be developed by Glasgow Libraries team to support Dennistoun library visitors' young and old who have been inspired by Hay's work.
Councillor David McDonald, Chair of Glasgow Life, added: "Displaying art in our public libraries, and encouraging residents and visitors to our city alike to engage in debate and discussion around the works, helps to strengthen the link between culture at its most local level and our wider aim of improving health, wellbeing and quality of life throughout the city.
"Libraries offer people of all ages the chance to come and explore different people, places and ideas through the thousands of books on their shelves. Now, thanks to Andrew Hay, visitors to Dennistoun Library will be able to step into another world through art and I hope the pieces will spark conversation and the imagination of all who visit Dennistoun Library. I would urge Glaswegians young and old to visit Dennistoun Library to view these paintings."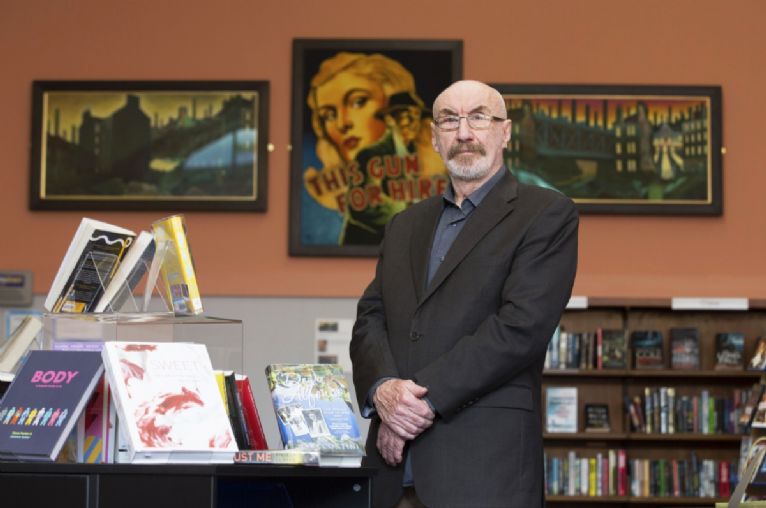 Andrew Hay's work will be on display to the public in Dennistoun Library. To find out what else is on offer at Dennistoun Library, please visit www.glasgowlife.org.uk/libraries
Sep 29, 2017