Digest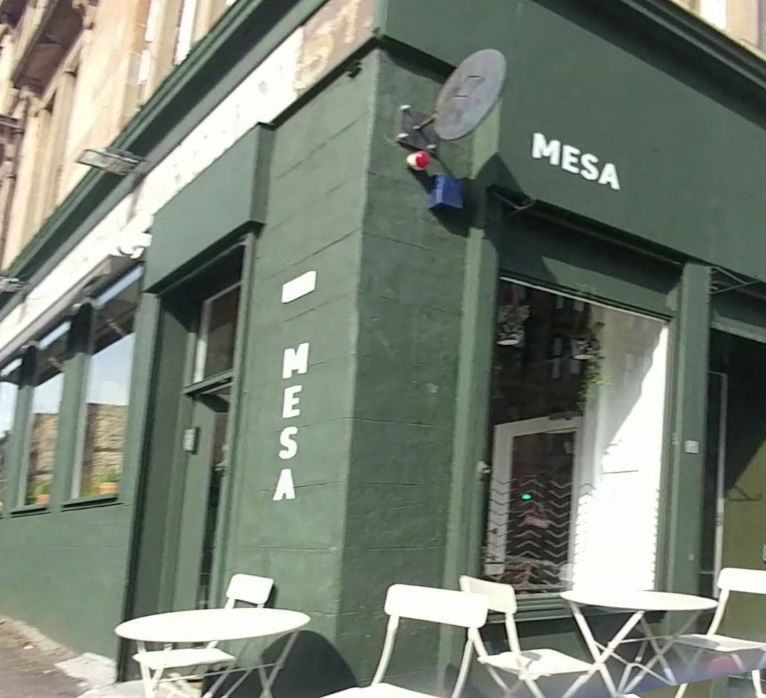 The Mustard Spoon at Mesa
---
Update: 22nd June 2019 - Due to the success of the first pop-up at Mesa (see below), chef John Meechan of The Mustard Spoon has organised an additional 2 nights on Friday 26th and Saturday 27th of July. Tickets for both events at £27 per head will be released shortly and includes aperitif and coffee. BYOB on the night.
Menu for 26/27 July:
Rainbow carrots with roast chilli, orange and tahini yogurt
Braised greens, slow-roast tomatoes, pine nuts, pecorino and honey
Ox tongue & bavette, grilled gem lettuce & radicchio, salsa rossa
Crab, cabbage and avocado with fine herbs and crab bisque mayo
Confit duck leg, pickled apricots & cherries, pistachios, watercress and tarragon
Fresh berry and prosecco trifle
Check
The Mustard Spoon Facebook Page
for menu and ticket details.
@mustardspoon
---
Local chef John Meechan, going under the name The Mustard Spoon, dished up a 6-course pop-up dinner event at Mesa on Duke Street on Friday evening 17th May.
John said: "I've been cheffing for a long time and got to the point of wanting to do something by myself. I'd love to open a small bistro in the area, so I did the pop-up to test the water a little and see if there's much of a market for the food I like cooking. I wanted it to be an informal affair, with the emphasis on sharing a meal and a drink on a Friday night."
The 6-course menu at £25 per head included 5 dishes to share between two, then a dessert each. Diners received a glass of americano to kick things off – an aperitif made with vermouth, campari and soda water – and it was BYOB for the rest of the meal.
Menu: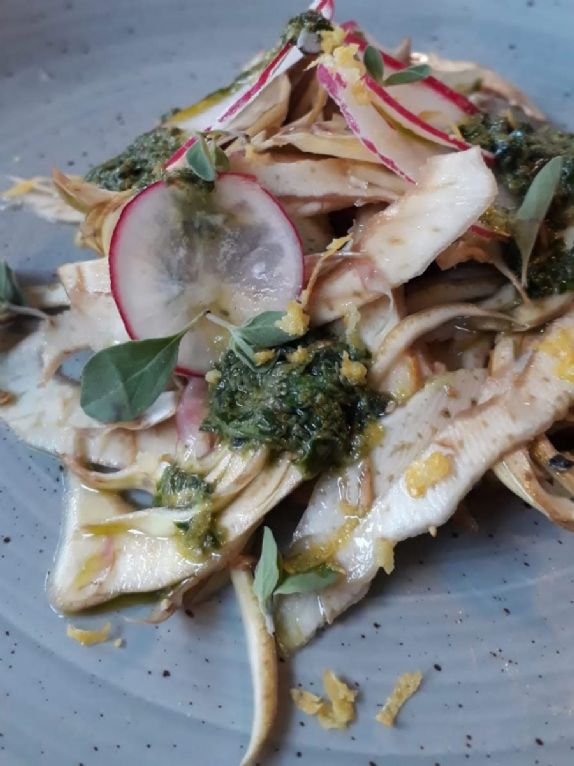 Shaved artichokes with anchovy and marjoram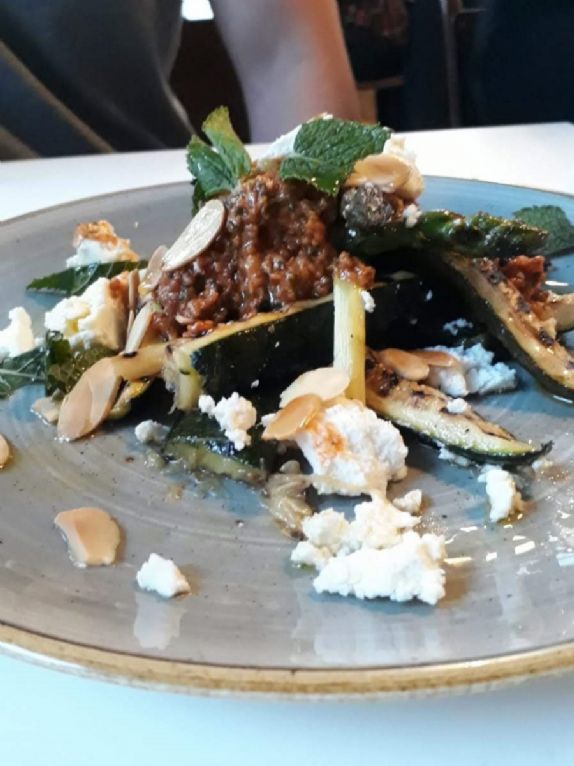 Grilled courgettes and asparagus with pesto trapanese and manouri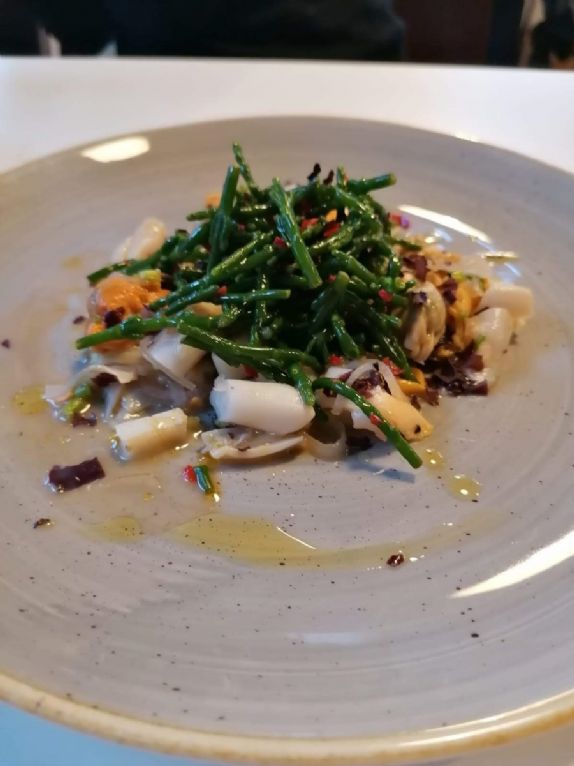 Chopped razor clams and mussels with samphire, chilli and dulse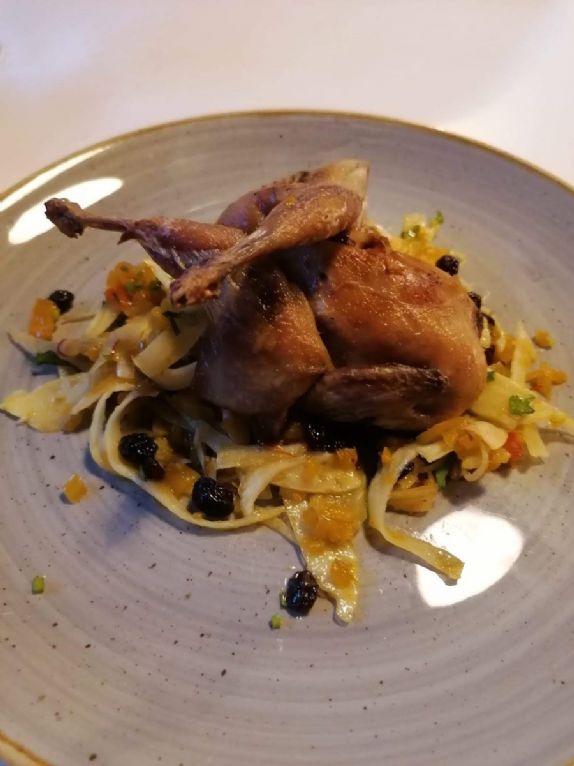 Quail confit with fennel, saffron, currants and preserved lemon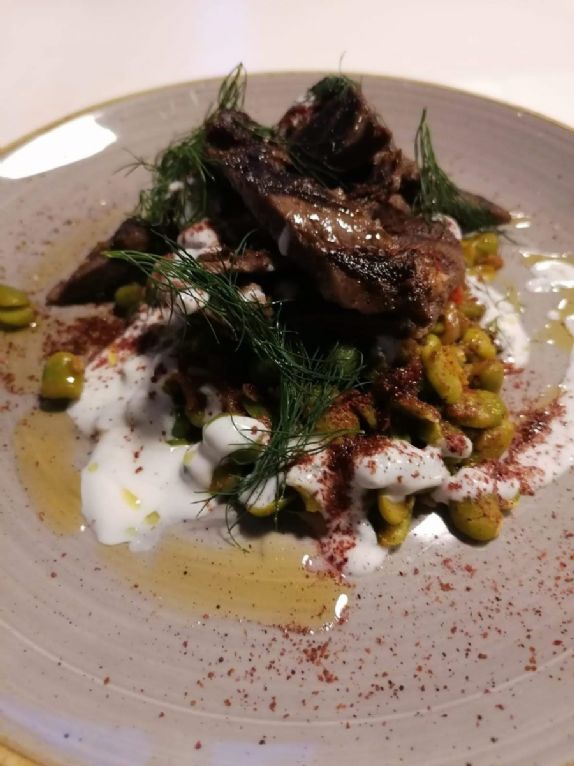 Corned lamb heart with broad bean fūl, buttermilk and sumac
Elderflower and yogurt parfait, peaches in Sauternes, langues de chat biscuits
John currently works as a baker at Freedom Bakery in Royston, but trained as a chef in London, notably at Ottolenghi and The Canton Arms. The menu reflected his influences and appetite: colourful dishes, fresh seasonal ingredients, punchy flavours that don't leave you feeling stuffed. The name, he said, refers to a bone found in the ham hock, and was intended to capture his passion for resourceful, nose-to-tail eating.
Afterwards John said: "I'm really pleased with how it went. Mesa is a great evening venue. Service was very smooth, thanks especially to Zaneta who works at Mesa and took care of the front of house, and I got some great feedback from the folk who came, which is encouraging."
Talks with Mesa are ongoing for further pop-up events under the same name.
Mesa is a recent food stop to Dennistoun that took off from the day it opened having connection with the highly regarded Strange Brew in the south side of Glasgow.
Mesa 567 Duke St
Breakfast and brunch restaurant / café
John can be found on Facebook and Instagram under The Mustard Spoon. If you'd like to be kept informed regarding future pop-ups, email him at themustardspoon@gmail.com.
May 26, 2019