Events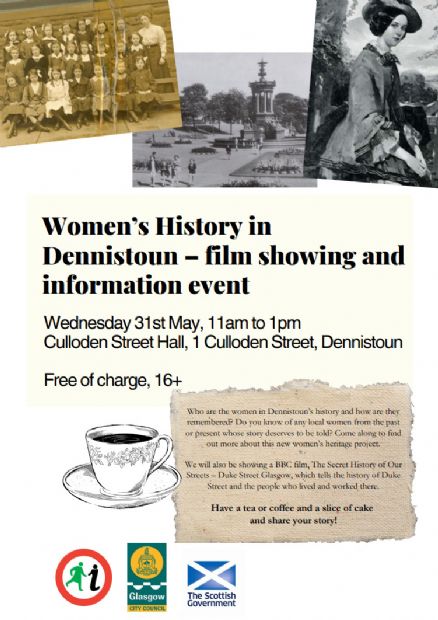 Women's History in Dennistoun - Film Showing and Information Event
placeCulloden Street Hall, 1 Culloden Street, Dennistoun, Glasgow
event31/05/2023

Who are the women in Dennistoun's history and how are they remembered? Do you know of any local women from the past or present whose story deserves to be told? Come along to find out more about this new women's heritage project.
31st May 2023 (11am-1pm)
Free of charge, 16+ Women only, Drop-in
We will also be showing a BBC film, The Secret History of Our Streets - Duke Street Glasgow, which tells the history of Duke Street and the people who lived and worked there.
Have a tea or coffee and a slice of cake and share your story!
May 25, 2023