Events
Lots of fun for all the family with balloon making, glitter tattoo, face painting, inflatables, Dino Team, mini zoo, tombola, raffle and massage.
May 17, 2018
---

A dynamic combination of exercise and boxing technique. Suitable for ALL levels of fitness.
May 8, 2018
---

Dennistoun New Parish Church. Easter Egg Stall, Home Baking Stall, tombola, hidden team competition, other stalls and cafe.
Mar 23, 2018
---

How will the new flightpath from Glasgow airport over the Dennistoun area affect you.
Mar 22, 2018
---

An opportunity to bag some creative handmade art and materials at bargain prices from local artists based at the WASPS studio, Hanson Street, Dennistoun.
Feb 13, 2018
---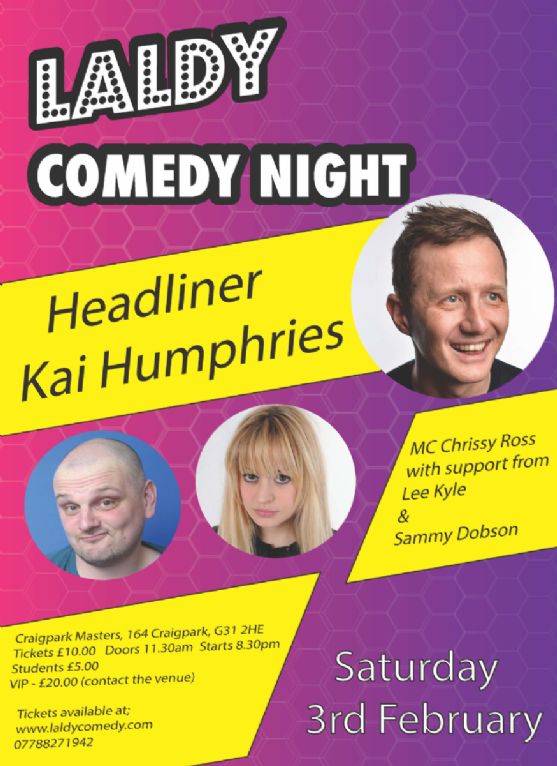 Stand up comedian Kai Humphries at the Craigpark Masters
Jan 14, 2018
---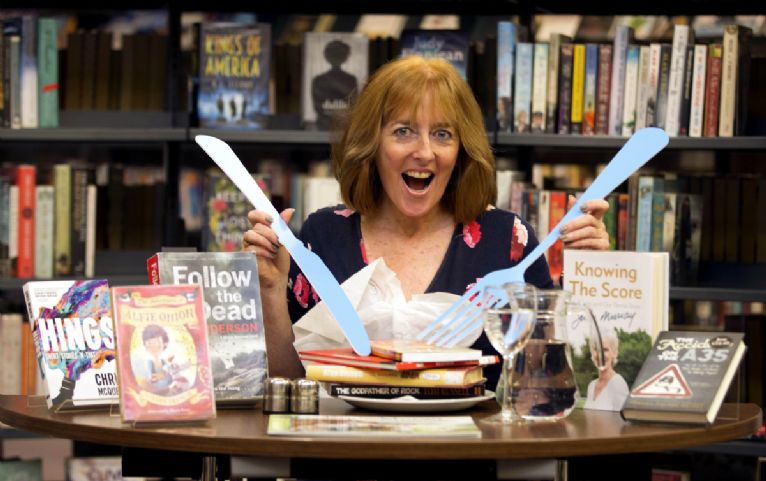 The sixth annual Book Week Scotland festival is here and to celebrate Glasgow Libraries is inviting everyone in the city to tuck into a tasty selection of bookish delights
Nov 27, 2017
---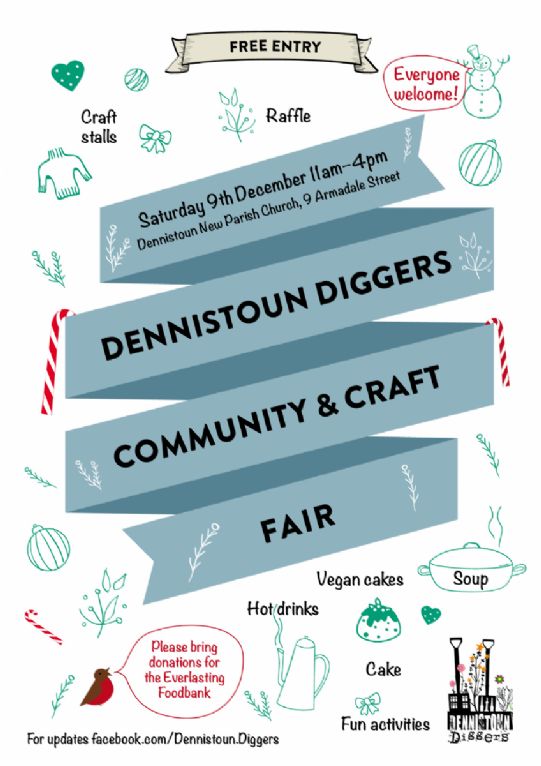 Join the Dennistoun Diggers for a chance to find out more about your local community garden and enjoy the annual Community & Craft Fair
Nov 16, 2017
---

A workshop to uplift and inspire
Nov 10, 2017
---

Check out the offerings from 30 local artists
Nov 2, 2017
---