Events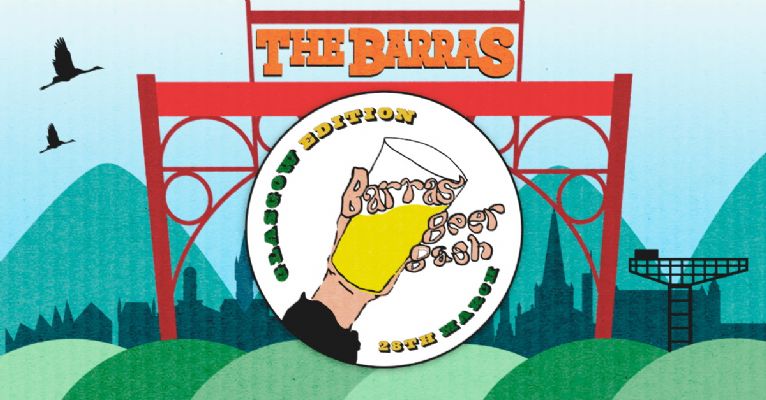 Barras Beer Bash – Glasgow Edition
BAaD (Barras Art and Design), 54 Calton Entry, Glasgow G40 2SB
Saturday 28 March 2020
Day ticket (midday - 5pm)
Night ticket (6pm - 11pm)
Tickets £6 plus booking fee.
Entry includes a festival pint glass. Family and dog friendly (under 6s free)
Glasgow's East End is gearing up for its first beer festival of the year! The 'best new beer fest' returns to BAaD for Glasgow's biggest craft beer party.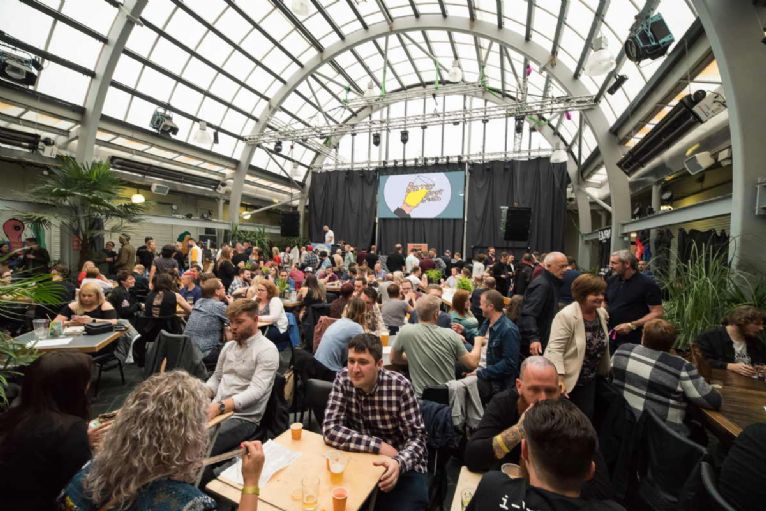 Glasgow has a long and illustrious history when it comes to brewing: from the monks of the 12th century who brewed on the banks of the Molendinar Burn, to a young Hugh Tennent, who brewed the UK's first lager, our Dear Green Place has a history laced with fervent fermentation.
Today, this City's craft beer scene continues to push the boundaries. Established breweries, alongside brilliantly creative gypsy brewers (brewers without premises of their own, such as Dead End Brew Machine and Up Front), are breaking the mould in terms of style, taste and quality. These brew-houses' output is enjoyed by a passionate community of craft beer lovers, eager to try the next tipple and participate in the buzzing scene.
The Barras Beer Bash: Glasgow Edition will dedicate a whole day to some of the City's finest locally produced beer. As well as DJs and festival food from the Magnificent 7 Pizzeria and the A'Challtainn Chippery, including the return of the popular 'Beer Battered Pickle'. eight Glasgow breweries will set up stalls and raise glasses to independent craft beers brewed in Glasgow.
Beer lovers will find Merchant City Brewing Co., Dead End Brew Machine, Drygate, Simple Things Fermentations, Overtone Brewing Co, Ride Brewing Co., and Hidden Lane Brewery. These experts will be pouring their tried and tested favourites along with some one-off festival specials.
Organiser Harry Weskin said: "Times have changed and people no longer want just a standard pint. Beer has become something to savour and enjoy, rather than just 'down', and brewers have recognised that beer lovers want different tastes, strengths and nuances, for different occasions and to go with different foods. Glasgow is home to several of the world's leading craft beer producers, so it's only right that we showcase and celebrate them in the heart of the East End."
For more information visit The Barras Beer Bash Facebook page
Mar 4, 2020