Events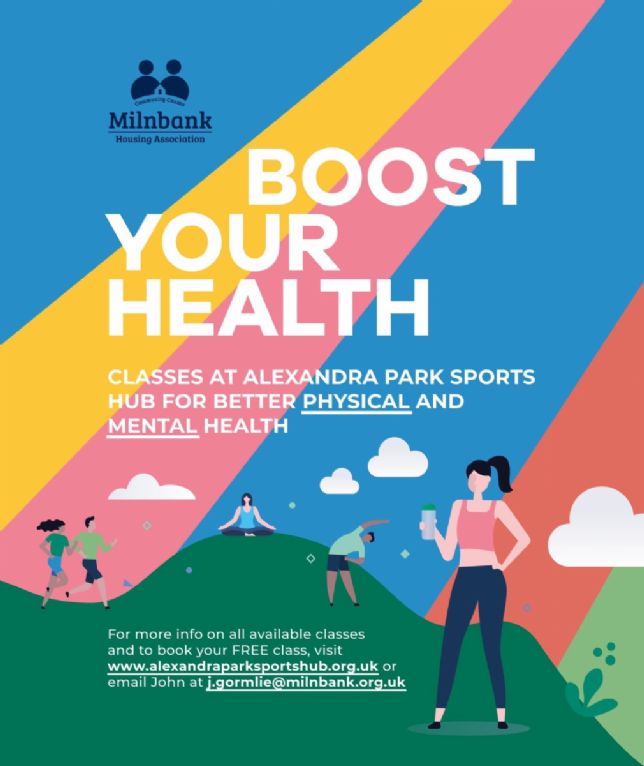 Boost Your Health with Free Fitness and Yoga Classes
event29/03/2021 - 21/05/2021

Milnbank Housing Association is offering to support its residents and the wider community with free outdoor classes for better physical and mental health.
Boost Your Health is an eight week community health initiative of fitness and yoga at the Alexandra Park Sports Hub. With thirteen FREE classes every week to ensure everyone gets the opportunity to take part. Classes will run for 8 weeks from Monday 29th March 2021.
Experienced coaches will support and work with you in taking steps forward with your fitness and mobility no matter what your level of experience is. Everyone is welcome after a challenging year.

Book Your Activity at the Alexandra Park Sports Hub Book Your Activity page
Mar 30, 2021