News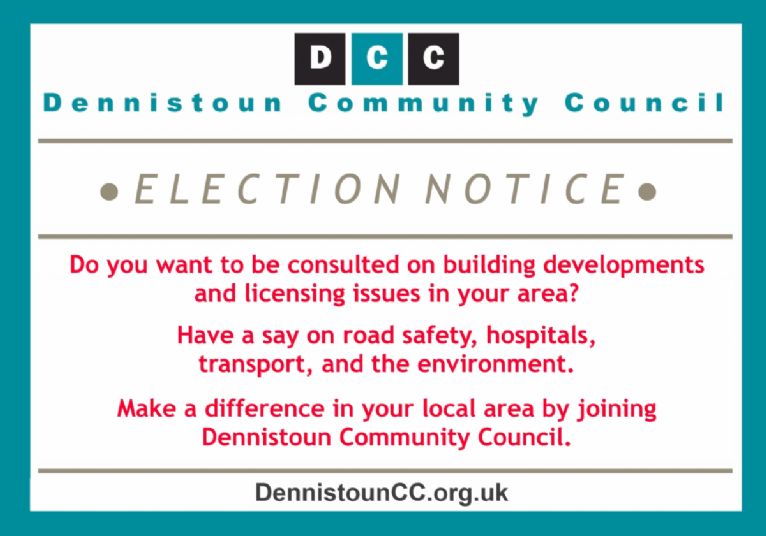 Dennistoun Community Council Election 2018
Nominations are invited from residents of the Dennistoun area. The closing date for nominations is 12 noon on Thursday 20th September 2018. An election meeting will take place on October to appoint qualified residents who are 16 years or over to the Community Council.
The general purpose of a community council is to ascertain, coordinate and express the wider views of the entire community within its agreed boundaries. They can complement the role of the local authority but are not part of local government.
Dennistoun Community Council is included in the consultation process for all planning applications. They have the right to receive copies of applications and will be recognised as competent bodies to make representations regarding applications.
Aug 26, 2018