News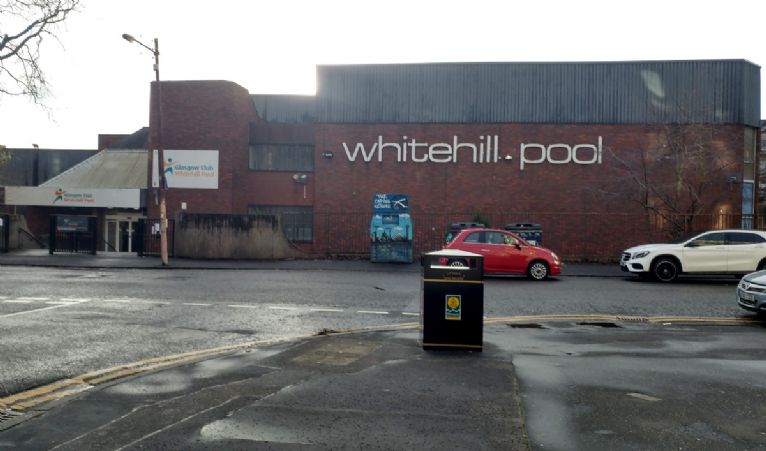 Closure of Whitehill Swimming Pool
Local residents are up in arms with the suggestion that Whitehill Pool could close this year as Glasgow City Council look for savings to its spending budget that will be released on February 2019.
Glasgow Whitehill Amateur Swimming Club has ran their club at Whitehill Pool since 1977 teaching swimming skills for all ages on a voluntary basis and are concerned about the future for the pool.
The club says on its petition at change.org:
"You may have heard or read in the local media recently about leaked proposals from Glasgow City Council regarding the closure of several leisure facilities, including Whitehill Pool, in order to make financial savings. While these are only options at this stage Whitehill Swimming Club is anxious about the future of the pool and as such, the Club itself. We need to ensure that the council is aware of just how vital a resource Whitehill Pool is to the community."
Over 4,000 supporters have signed the petition.
The council has recently stopped the over 60's free swimming at Whitehill Pool and residents fear that this years budget could be the beginning of the closure of the pool, gym and training facilities.
Local resident Frank Plowright posted on the forum "What's not mentioned, but immediately comes to mind, is how many more blocks of flats could be built on the land, enabling the double bonus of saving costs via closure, and the windfall of selling the land"
All are welcome to attend the public meeting at Dennistoun Coummunity Council where they will discuss the proposal to close the pool on January 8th at 7pm in Dennistoun Library, 2A Craigpark, Dennistoun G31 2NA. Three local councillors are expected to be in attendance to hear your views.
Whitehill Swimming Club needs your help: Sign the petition
Update 9/1/19: Dennistoun Community Council Meeting Notes: 8th January 2019
See: Public Meeting - Save our Leisure Facilities
Jan 6, 2019