News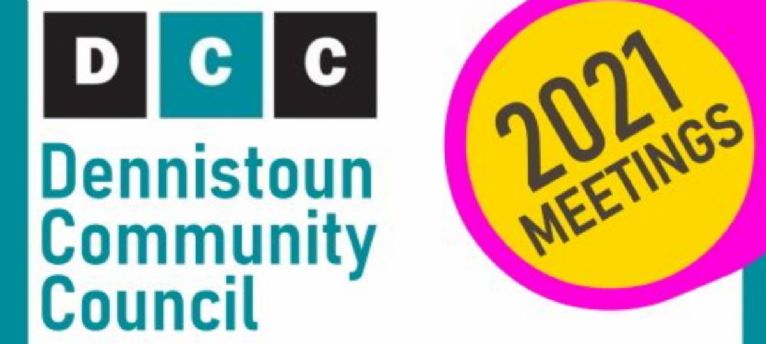 Community Council Meeting 12th January 2021 @ 7pm
The first Dennistoun Community Council meeting for 2021 will be held online using the Zoom platform on the 12th January 2021 at 7pm. Future meetings will be held on Zoom until further notice.
Included on the agenda this month: local information noticeboards, on-street bins and food bins, Low Traffic Neighbourhoods, Allotments, and the GCC Climate Emergency Implementation Plan.
If you are interested in attending then please contact them by email hello@dennistouncc.org.uk to reserve your space.
Dennistoun Community Council Meetings 2021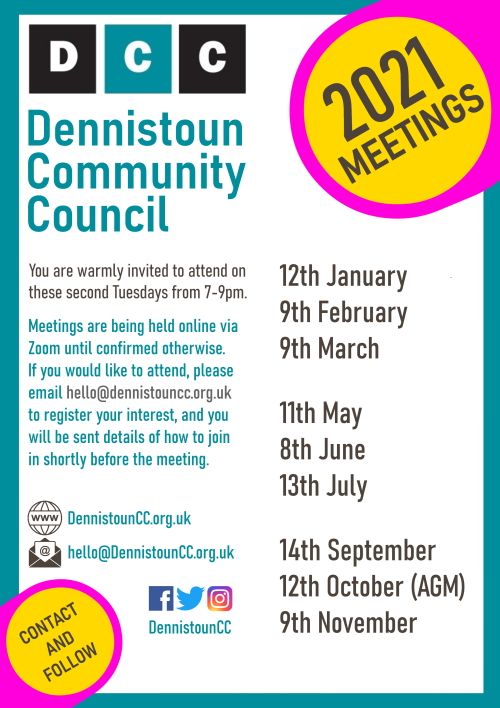 Jan 8, 2021