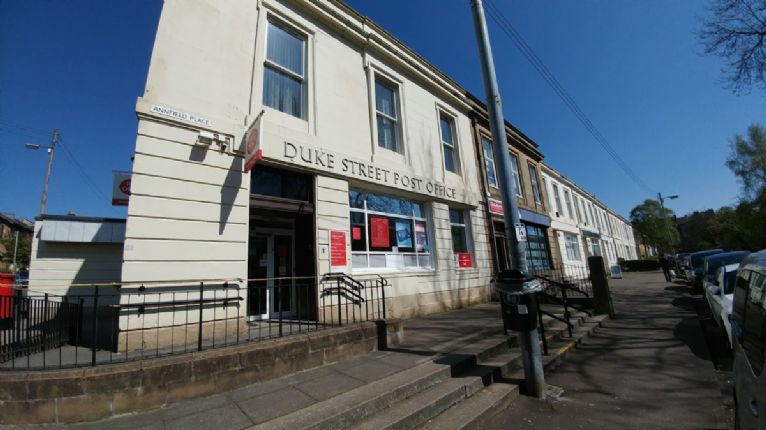 Duke Street Post Office Moving
After concerns of closure of the post office, seen by many as a vital community amenity, a campaign that began December 2016 to keep it open received over 1000 signatures.
The Post Office is proposing to move their Duke Street branch on Annfield Place to a new retail shop at 322-324 Duke Street.
MP Paul Sweeney posted the response he received from the Post Office on social media after contacting them about the future of the Dennistoun branch.
I contacted the @RoyalMail about the future of the Duke Street @PostOffice in Dennistoun, and have received the below response. If any constituents have questions on this matter, please email paul.sweeney.mp@parliament.uk. pic.twitter.com/wuspGn3zSb

— Paul Sweeney MP (@PaulJSweeney) January 9, 2018
Jan 9, 2018